Create E-Commerce Stores With Our Expertise In Woocommerce Development Services
Our WooCommerce Development Service is one of the best for your custom eCommerce Development Services, with functionalities permits to sell anything in the digital world.

WooCommerce Website Customization
Whether you need extended functionality or want to improve your store entirely, our WooCommerce Development Service experts offer customized services that fit with your workflow and business processes. We have the experience to create perfect functionalities for themes, modules, and plugins that help extend your existing store's capabilities and get the look and feel you want.

WooCommerce
E-Commerce Development
We are a WooCommerce Development Agency that can fix & develop your eCommerce business on a woocommerce platform. We will add your products to your store and configure them, so they optimize better for your dream project. We help our clients reach users and serve them better.

WooCommerce Theme Design & Development
With the flexible nature of WooCommerce Website Development, we design and develop custom themes that emphasize the visual appeal of your eCommerce store. Our UI / UX designers stick to the latest trends, thereby building your store with the desired competitive advantage. Our WooCommerce themes for portals are developed for a better user experience and keeping Search Engine Optimization in mind.

PSD to Responsive WooCommerce Conversion
Creating a responsive website for your eCommerce store with our Custom eCommerce Development Services is crucial as most shoppers access apps or websites via mobile devices. We provide our customers PSD to WooCommerce conversion services, where we convert beautiful and customized Photoshop designs into WooCommerce websites that are responsive to all devices.

PSD to Responsive WooCommerce website
Having a responsive website helps to capture a wide range of audiences. We help our clients create a fully responsive WooCommerce website design and ensure it is enriched with features like cross-browser compatibility, SEO optimization, etc. Our WooCommerce Development Service allows you to converse your website from PSD to Responsive WooCommerce website.

WooCommerce Extension & Plugin Development
You can hire us as your WooCommerce Developers to create custom extensions and plugins to enrich your eCommerce store with desired functionalities. We understand the importance of offering clients solutions focused on their needs and expectations for your WooCommerce Store Development. We help our customers to install and configure available plugins that improve the user experience. We also provide support and maintenance services after launch.

WooCommerce Integration & Upgrades
Our migration WooCommerce Development Services Agency ensure a smooth and seamless integration from your existing platform to the third party platform with complete data integrity and security and no downtime. Our experts make sure the process runs smoothly, so there is no loss of products, orders, customer information existing.

WooCommerce Migration
The WooCommerce migration service provided by our WooCommerce Website Development helps you move your store from 100+ eCommerce platforms to WooCommerce autonomously, accurately, and safely. You can transfer the products, customers, orders, related entities, SEO URLs and custom passwords in simple steps. Furthermore, we can guarantee no interruption to your current business, no data loss, and 100% dedicated support by our team.

WooCommerce Maintenance & Support
Our WooCommerce personnel will be available 24/7 and work dedicatedly in providing high-quality and secure ongoing support & maintenance services for your website. We ensure that your website is always up and running to give the best performance for any errors or problems. We carry out regular security checks and update the website to new and latest versions from time to time for your woocommerce store to reach its full potential and offers the best user experience.
Why Hit for WooCommerce Platform
WooCommerce is an open-source plugin that allows to build an eCommerce website of the start-level or supplement additional functionalities to existing stores. It's a one-time payment eCommerce solution with a market share of 70%.
01
Sell Where You Want with the best user experience.
Sell all products & services directly in any country with the choicest of technology to give your users a seamless experience.
02
Product Types
Sell Physical, virtual services, downloadable, grouped, variable, and affiliate products & services.
03
Unlimited Categories
As many as you need and also subcategories and tags. Very flexible and adaptable.
04
Product Attributes
Colours, Sizes, Fonts, etc., everything is versatile according to your needs.
05
Tax Management
We set up all kinds of tax rates for WooCommerce Store Development for each province and country independently.
06
Orders Management
Complete management and statuses. In the process, pending, paid returned of orders.
07
Shipping System
Ship Local, national, international shipments with different applicable rates.
Why Hit for WooCommerce Platform
WooCommerce is an open-source plugin that allows to build an eCommerce website of the start-level or supplement additional functionalities to existing stores. It's a one-time payment eCommerce solution with a market share of 70%.
Payment Methods
Cash on delivery, Deposit or bank transfer, check, and PayPal.
08
Purchase Notifications
Set up an Automated and configurable system for customers and the store manager.
09
Customer Registration
Decide if customers have an account or allow them to buy as guests.
10
Discount Coupons
Discount coupons for the management of specific offers and promotions.
11
Sales Reports
We provide statistical reports on gross sales, averages, taxes, orders with our affordable Custom eCommerce Development Services.
12
System Status
System indicators to verify the necessary resources for use.
13
Extensions
Hundreds of themes and extensions to increase functionalities as per industry and business.
14
What Makes WooCommerce the Best Choice for E-Commerce Development?
WooCommerce can be used for eCommerce Development. This platform is no longer limited to being a simple content publishing platform. WooCommerce is now considered one of the most powerful CMS out there with WooCommerce Development.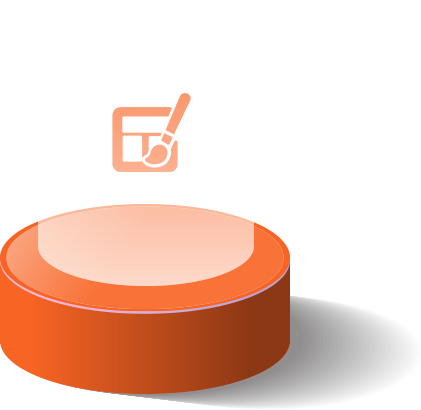 Access to many
eCommerce themes &
plugins.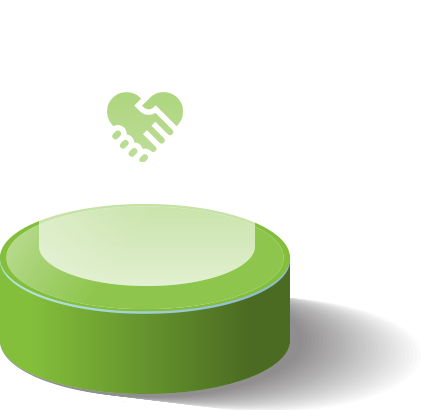 Quickly find all the
support you need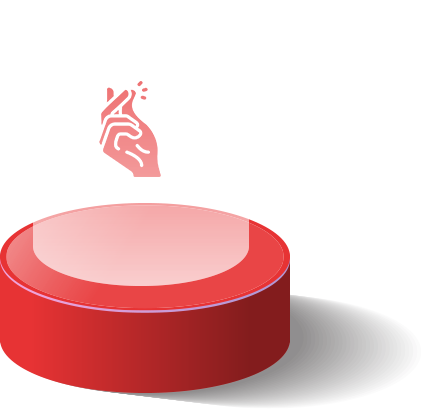 Effortless to install,
configure and use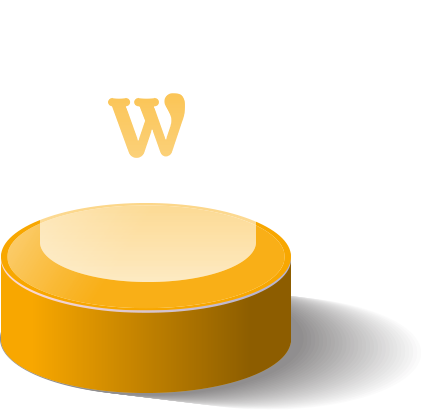 With WordPress for
eCommerce, save on
monthly expenses.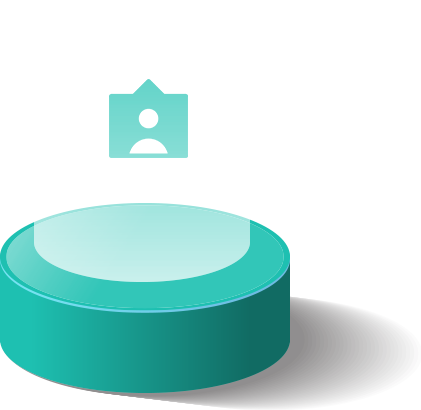 SEO friendly with
our custom eCommerce
development services.
What Makes WooCommerce The Best Choice For E-Commerce Development?
WooCommerce used for comprehensive eCommerce development? Absolutely Yes! This platform is no longer limited to being a simple content publishing platform. WooCommerce is now considered one of the most powerful CMS out there with WooCommerce Development.

Latest Work Portfolio
We have chosen to showcase a collection of our work. The Websites & Mobile Applications shown are created by us from the ground up. We experienced a wide range of involvement with our client's work and have managed design, development, consulting, maintenance, graphics, marketing, and everything in between! Please take a moment to view some of our latest work portfolio.
Frequently Ask Questions
Still have some questions unanswered? Read these FAQS to find out more about us
Do I have to purchase a WooCommerce Subscription if I take your Woocommerce Development Service
WooCommerce basic version doesn't cost, but it needs experts to decide and understand all plugin subscriptions required to make it completely functional as per your business needs. You can connect with our WooCommerce Development Service experts and share business needs to make the best fit and cost-effective.
Does your WooCommerce Development Service make my website SEO Friendly
WooCommerce is SEO friendly. It runs over WordPress, which is standard compliant and suitable for SEO. However, we can use plugins and techniques to improve WooCommerce Website SEO further. We can also add things like themes, products, description, images, and other content to your store.
Do you provide custom WooCommerce Development Services
Absolutely. It depends on how you want your eCommerce store to look & do for you; from your business's simple to complex needs, you can consult a WooCommerce Expert from our Team. Coding knowledge is not a must for using WooCommerce. Still, we recommend a customization skill expert to assist with customization, and you will be excited by the possibilities your WooCommerce online store has for you.
Can WooCommerce Plugins be used on my website
Yes, If your website is on the WordPress platform, we can use plugins, and in no time with instant WooCommerce integration, many features can be integrated into your store. Plugins are free and paid, so ensure selecting and buying them with a complete understanding of utility. You can easily add features like track inventory, Explore payment and tax options etc., to customize your shopping cart. You can also monitor performance from a centralized dashboard with plugins.
Is hosting included in your WooCommerce Development Package
Hosting is a paid service; you can choose a hosting plan that is right for your website needs. We can install WooCommerce on top of your WordPress website on the purchased hosting server. We can also add WooCommerce SSL to keep your site and transactions secure.
BLOG
WordPress sites are now the target of over 75% of hacking attacks, and it's...
READ
The attention span of internet users is at an all-time low. Mere 8 seconds. Surprisingly,...
READ
The rights to all trademarks, images, videos and logos belong to its exclusive owners. They are being used on this site for reference purpose only. Clients : USA, UK, Europe, BeNeLux, Belgium, Netherlands, Luxembourg, Denmark, Canada, Australia, UAE, Dubai, Italy, Turkey, Germany, Singapore, Japan, France, Brazil, Portugal,Austria, Norway, Sweden, Mexico.