Reasons To Work With Us
GLOBAL EXPERIENCE

In the last 18+ years of NetMaxims, we serve global clients from more than 40+ countries and carry versatile experience across the technology domain. NetMaxims stand as a preferred solution partner for our clients.

TEAM & SKILLS

Our rich human capital carries the necessary technical skill-set and a passion for delivering the latest right technology for you. The team is skilled in respective domains; problem-solving and team bonding makes us a trusted partner for your business.

VALUE DELIVERY

NetMaxims believe in the you-first policy by delivering the value of services taken by clients with ROI. We suggest the best fit for you regarding technology, marketing or future-readiness, and more information related to the project.

COMPLETE SOLUTION

We serve as a one-stop solution partner for our clients delivering all required solutions related to our services in one place. We provide Tech Solutions, Support & Maintenance, Online marketing, R&D, Business analysts and much more.

INFRASTRUCTURE & SECURITY

We have the latest high configuration hardware, high-speed internet, latest mobile devices to test with 24*7 power supply backup. Best workforce working facilities. Protection from Malware & Viruses, network security along with latest communication facilities to connect with clients.
COMMUNICATE

Open and honest communication with our partners & clients makes us reliance, responsible and authentic.

EARN TRUST

Trust is our essential organisational value that quantifies and defines our relationships with the world we connect & collaborate.

GROW TOGETHER

We achieve more by working together to build on the success to enable continual growth for organisations, partners and teams.

DO MORE WITH LESS

We constantly strive to become a better version of us with less and deliver more value to our partners.

ADAPTABLE

In a competitive global economy, adaptability is the capacity to be modified to turn a setback into a learning opportunity, a failure, into a success.

FOCUS ON EXCELLENCE

It's a commitment to being the best and delivering the best. Strive for what we believe and be persistent & committed to its betterment.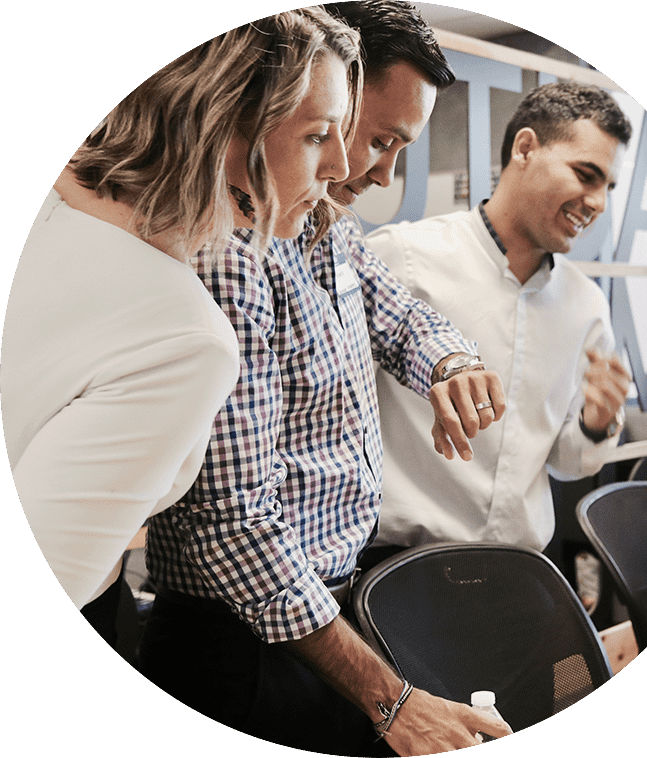 We at NetMaxims never think about ourselves as an 18+ years old tech development company because we are in the ever-changing world of technology. Skilled in Python, PHP, Frameworks like .Net, Laravel, etc. in addition, we have skills in PHP based packages like WordPress, Drupal, Magento, Prestashop, Joomla, React Native, Flutter, Progressive and more.
After completing 2000+ projects and being thoroughly proficient in Front End Technologies & associated frameworks. We have a strong skill set for Mobile App Development (skilled in both iOS & Android & Hybrid Frameworks like React Native, Flutter, Ionic, etc.). Today, we are a ideal choice for our related tech services with world-class UI/UX designs.

Accept New Ideas
Technology future is full of ideas, and we embrace new ideas with open arms.

Passionate & Appreciate
We always learn because of passion. It appreciates the efforts made towards it.

Transparency
We believe transparency bring great work and encourage the attitudes and behaviours of team members.

Care
Caring is a priority, and that compassion for individuals and partners is ingrained in our company's DNA.
BLOG
WordPress sites are now the target of over 75% of hacking attacks, and it's...
READ
The attention span of internet users is at an all-time low. Mere 8 seconds. Surprisingly,...
READ
The rights to all trademarks, images, videos and logos belong to its exclusive owners. They are being used on this site for reference purpose only. Clients : USA, UK, Europe, BeNeLux, Belgium, Netherlands, Luxembourg, Denmark, Canada, Australia, UAE, Dubai, Italy, Turkey, Germany, Singapore, Japan, France, Brazil, Portugal,Austria, Norway, Sweden, Mexico.