Ouriel Diamonds
Retail & E-Commerce
Ouriel Diamonds is a web-based retail and eCommerce platform for shopping for different types of jewelry like bracelets, earrings, etc. for women who want to buy jewelry of various types or men who would like to gift jewelry pieces to their beloved ladies!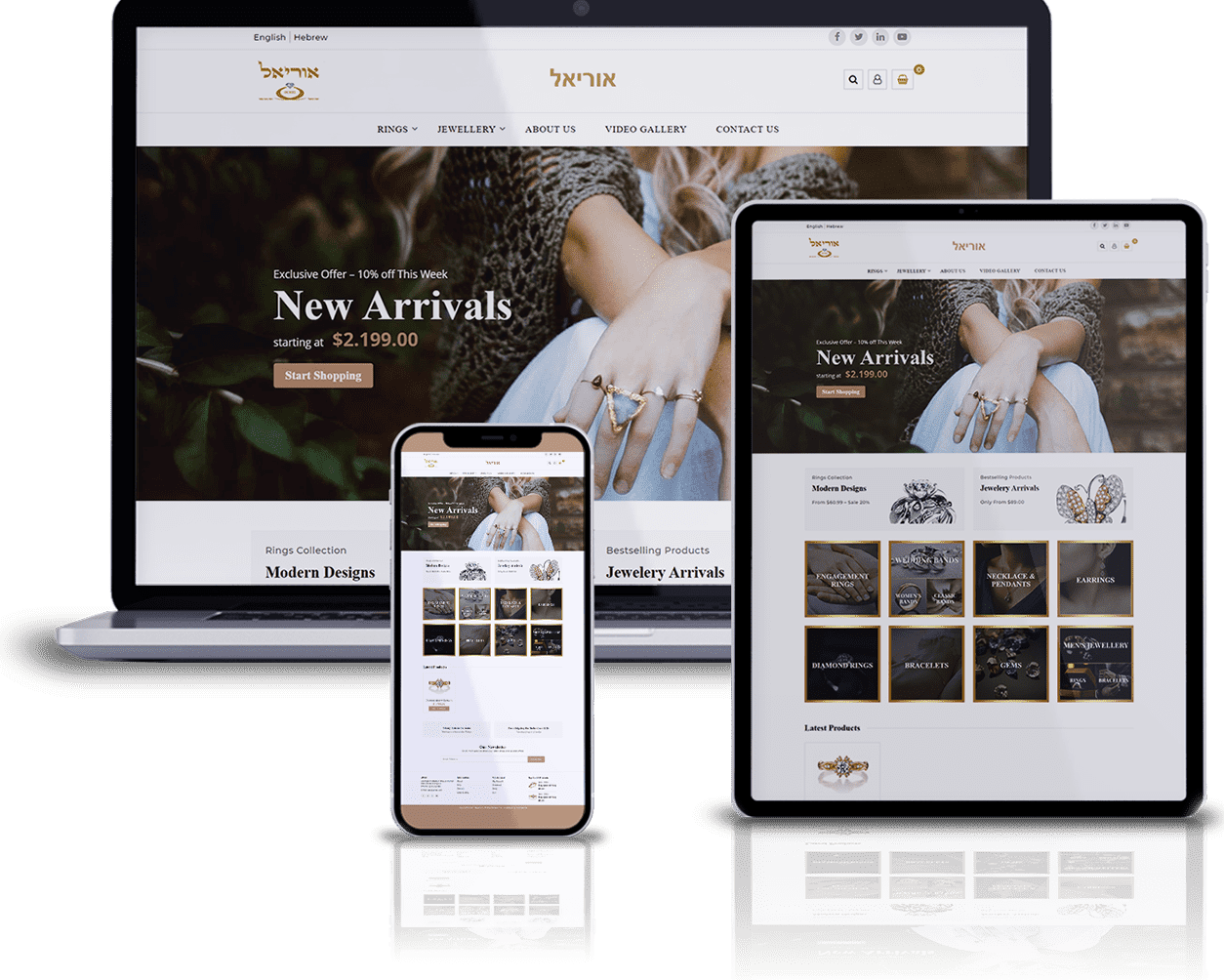 Fully Responsive
A web solution that provides a simple and efficient shopping experience for buying jewelry pieces.
Great
Mobile/Tab/iPad
Experience
User-Friendly Website
Multiple & Secure Payment Options
100% Search Engine Optimised Content

Clear Call To Action
Precise and apt call to action
Best marketing strategy
High conversion rates

High-quality Images & Vivid Product Description
Search by size, colors, configurations, etc
Unique images for each product option
Option to upload multiple images together
Efficient pagination for products
Price adjustment based on the choice of design, size, etc

Efficient Payment & Shipping Methods
Multiple payment options including online payment, Cash on delivery, payment through cheque, and payment in store
Limitation of shipping methods based on country, state, and zip code
Support for orders placed through phones
Various free shipping options based on monthly, occasionally annual offers and rewards

Minimalistic Design & Smooth UX
First load time
Fast response time
Quick Search and filter
Easy navigation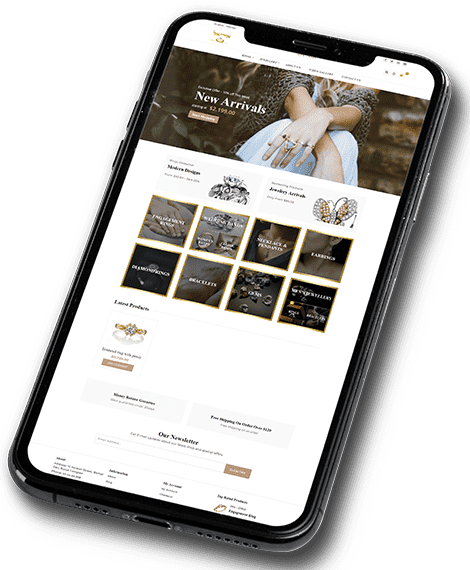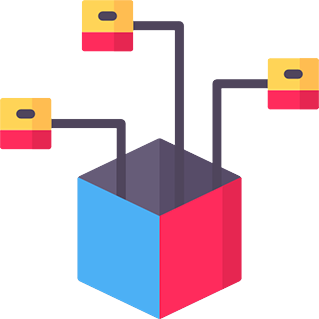 Robust Inventory Management
Track inventory
Attach unique SKUs with each product
Manage low stock levels
Configure display options for products
Categorize products and manage them

In-Store Merchandising
Live order tracking
Updates on order status
Provision to build/email invoices
Building recommendations on similar products and suggestive carts

Efficient Payment & Shipping Procedures
Regular updates for conversion rates
Backend functionality to manage offers and discounts
Ability to customize and publish shipping rates
Build easy checkout system for easy purchase

Analyze Your Data
Google analytics integration
Manage and handle inventory with stock status

Awesome
Speed
Most amazing web-based solution for the audience to order their favorite jewelry pieces.
On-demand Jewelry Shop
Search Engine Readyness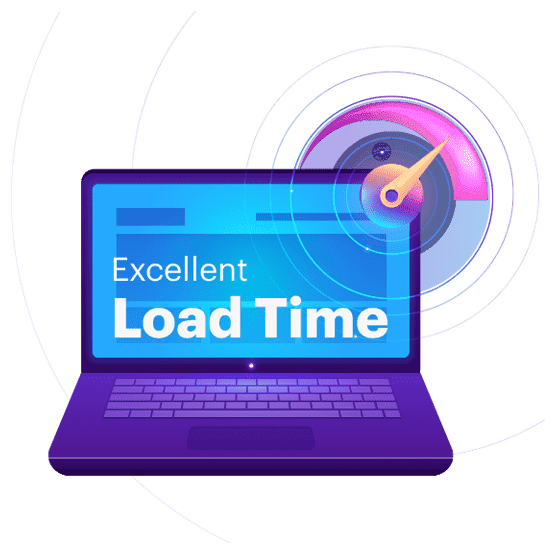 Video Gallery
Value-adding Content
Optimum Page Speed

Browser
Readiness
The rights to all trademarks, images, videos and logos belong to its exclusive owners. They are being used on this site for reference purpose only. Clients : USA, UK, Europe, BeNeLux, Belgium, Netherlands, Luxembourg, Denmark, Canada, Australia, UAE, Dubai, Italy, Turkey, Germany, Singapore, Japan, France, Brazil, Portugal,Austria, Norway, Sweden, Mexico.