Our Broad Spectrum Of
Hire Mobile App Developer

Services

The list of our end-to-end Hire App Developer Services. Reach out to us and experience the excellence of our offshore Mobile App Developers.
1
Hire Android App Developers
Be it a Small, Medium or large enterprise, our Android App Developers are highly experienced and are experts in development languages, Software Development Kit (SDK), Android Documentation, etc. Our developers pay attention to every small need of clients and ensure that they deliver highly functional, feature-rich and scalable apps and always strive to exceed their expectations. Hire Android Developers by NetMaxims, backed up by excellent infrastructure and top-notch mentors in the sector, and their results are unbeatable.
2
Hire iOS App Developers
When you Hire iOS Developers from NetMaxims, you sign up for robust next-gen apps built with global standards. Our Expert Mobile App Developers have an in-depth understanding of the iOS ecosystem and technologies like Swift, Objective-C, XCode, etc. Right from prototyping, designing, redesigning, building, migrating, maintaining, our iOS developers have your back. To Hire iOS Developer from us is to be free of all the hassles of your iOS App Development.
3
Hire React Native App Developers
Hire React Native App Developers who can craft exceptional apps and web apps for any business. Our experienced developers use React Native technologies like JavaScript, ES6, etc. and thoroughly carried out testing, debugging updates, and more. In addition, they make thorough use of React Native's flexibility and build solutions that can upscale our client business. Our developers have created a wide array of web, app and web-app solutions and have exposure to varied projects.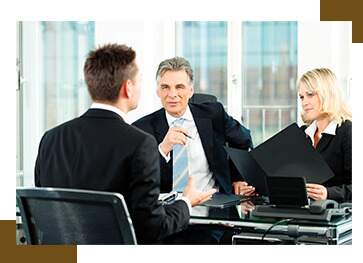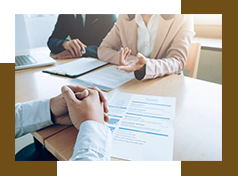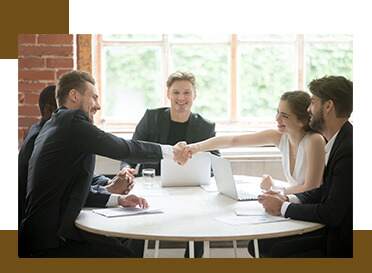 Process to Hire Mobile App Developers From NetMaxims?
You are just three steps away from hiring an expert and experienced Mobile App Developer. Here are the steps.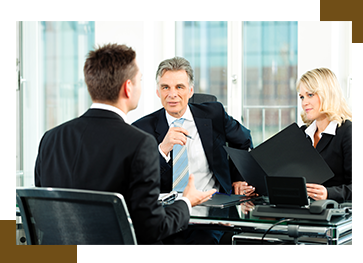 Shortlist
The primary step to Hire Offshore Mobile App Developers is to shortlist suitable candidates. We request our clients to provide a list of criteria to shortlist the developers. The clients can include any special requirements, demands, etc., in the list. After going through your needs, we shortlist some candidates that perfectly match your requirements and share their CVs with you.
---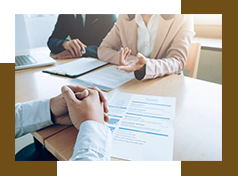 Interview
The conversation is the most crucial step where the client can directly interact with the shortlisted candidates. Then, our clients can analyze them based on their communication skills, problem-solving skills, and technology experience levels. Then, after researching, the client can finalize the best candidate. Or, if you could not find the best one among the shortlisted ones, we will again send them another list of candidates until they find the perfect one.
---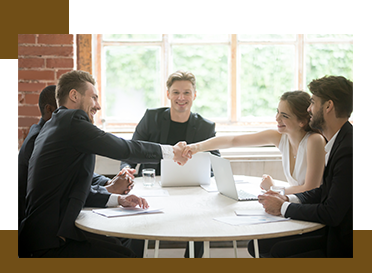 Onboarding & Introduction
The Induction is the final stage that initiated after finalizing the developer. First, we take care of all the different processes and arrange all the necessary resources and infrastructures for the Hired Mobile App Developer. Then, we place the communication channels for interacting with the developer. The medium of communication determined as per the client's comfort and suggestions. Finally, we start the onboarding procedures immediately, and the developer will start the work immediately after the onboarding process.
Choose The Right Model To Hire Mobile App Developers
The suitable model denotes proper hiring. As a reputed Mobile App Development Service, we help our clients to Hire Mobile App Developers most efficiently.

Short Term Hiring
Short Term is the most appropriate model if you seek a short-term requirement to hire the resources for that short period. As per this methodology, you can Hire Mobile App Developer for a short duration. In addition, you can enhance your ROI through this as you have superior control over the cost and investments.

Steadfast Hiring
Constant is a hiring model suitable for long-term requirements. For example, you can Hire a Mobile App Developer who dedicated to your business. This dedicated App Developer will work exclusively for you. They will spend the developer's complete focus, interest, and time only on your project to achieve a premium quality output. You can now hire on a yearly, monthly, or even weekly basis and get work done within the prescribed period.

Build A Squad
Our offshore Mobile App Developers are more cost-efficient than the in-house designers of the developed countries. Apart from cost-efficiency, you can experience the talent of high skillet app developers here. If you are planning to Hire a Mobile App Developer for you, this is the best option. You can even build a team of developers by hiring from us based on your needs.
Some Of The Popular Sectors We Have Worked With For Our
Mobile App Developers
We have set our strong foothold in the sector for providing offshore Mobile App Developers and have covered different sectors. Some of them are here.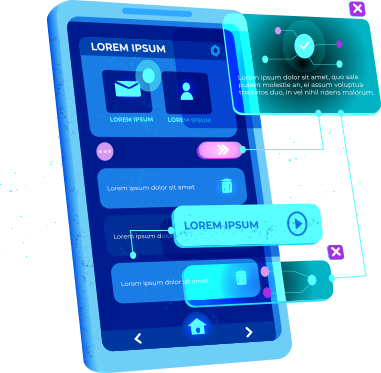 E-Commerce
Our Mobile App Developers are experts in E-Commerce Development Technologies like Drupal, Magento and more. They build Mobile App E-Commerce Applications that function seamlessly and with high speed.
Food and Hospitality
Our Mobile App Developers for hire have vast experience building applications that provide solutions to all the delivery, booking, coupons, and more. In addition, our mobile applications are fast and secure.
Retail
Our App Developers build tech solutions for retail requirements like bookkeeping, delivery management, record management, and more.
Banking and Fin-Tech
Our highly secured apps provide a one-stop solution to different banking needs. Furthermore, we ensure data privacy and safety with utmost care for banking, finance and FinTech projects.
Media and Entertainment
Our Mobile App Developers develop media and entertainment applications with attractive UI UX designs keeping in mind the balance between trends, technology, audience, market and more.
Social Networking
Our social networking apps made with the right blend of creativity and analytics. We don't just build applications but also support the application's maintenance like bug fixes, updates, security checks, etc.
Marketing
Our marketing app development team consists of expert marketers and coders who work hand-in-hand to bring out the best marketing tools like digital marketing tools, SEO tools, Content Management tools, Social Media analytical tools, etc.
Gaming
Being a pioneer in building gaming applications, we build world-class gaming applications with unbeatable UI-UX and high-performance speed. Moreover, they are scalable and made with a futuristic approach.
Agriculture
Our apps for agriculture and farming are built based on a solid understanding of the agriculture sector that helps increase crop yields through better practices, steps and information.
Sports
Sport is a dynamic sector that requires quick and high performing applications. Our developers build apps that offer real-time updates, live streaming, booking options, social media sharing and more features.
Government
Our applications are outsourced and trusted by many government and government-affiliated organizations. As a result, the apps have easy and seamless navigation, simplified dashboards, events and calendars, CTAs and more after you hire mobile developers from us.
Technology
Being a top & leading Mobile Development Company, we are experts in software development, ERP development, and other technical tools. We also offer maintenance and consultancy services.
Productivity
Our developers provide the most straightforward solutions to manage your time effectively. Our applications help you track your time, progress and also show you the way ahead by simplifying and arranging further steps to achieve the task.
Legal
Our Mobile App Developers offer simplified solutions for complicated legal procedures, filings and more through our secure applications.
Art & Museum
We build beautiful, aesthetic websites for art galleries and museums. Many organizations and individual artists trust us for their art websites, portfolios and more.
Transportation
Our developers help you manage transportation and logistics by creating simple tools for tracking, generation of e-way bills and delivery channels, booking, etc.
Why Hire Mobile App Developers From Us?
To Hire Mobile App Developers from us is to be free of all your hurdles in Mobile App Development. Our App Developers take care of all your requirements and deliver you the best results. Here are a few more reasons why you should choose our developers.
One-stop Solution To All Your Development Needs
Our Hire Mobile App Development Service is not limited to any technology, field or sector. We have developers who are in different languages who are certified and experienced in the same. Our Mobile App Developers assist you right from the stage of creativity and architecture till the end of the project.
Quality Assurance
Our high-quality ROI driven results are what makes us the most wanted services in the sector. Our app developers test the application at different stages and multiple times to fix errors, bugs, glitches, etc. Thus, they assure the best quality output to every client, irrespective of the size and cost of the project.
Affordable Prices
Hiring a Mobile App Developer is way cheaper than hiring a full-time developer. It also saves you the cost of technical and other infrastructure expenses, training expenses and more. In addition, our clients only pay for the number of hours for the developer, and we do not charge any additional or hidden charges.
Frequently Ask Questions
Still have some questions unanswered? Read these FAQS to find out more about us
Which programming languages are the best for Mobile App Development
Below are the programming languages app builders use to build mobile applications:
1. Kotlin
2. Java
3. C/C++
4. C#
5. BASIC
6. Objective C
7. Swift

If I Hire Mobile App Developers, can it benefit my business
Yes, it sure can; when you Hire Mobile App Developers, you avail yourself these benefits:
1. Boost productivity and save cost
2. Guarantees stable code
3. Saves your time
4. Efficient work
5. Get an experienced talent pool

Which technology should I choose for building my Mobile App Development
There are several popular technologies used like React Native, Xamarin, Flutter, etc. When you Hire Mobile App Developers from NetMaxims, you can choose from specialised developers in these technologies.
Does your Mobile App Developers For Hire team follow the necessary guidelines
Our Mobile App Developers team strictly follows all the standard guidelines and functionality set by Apple, Google. You can rest assured as we also provide testing services, so there no room for any rejection.
BLOG
WordPress sites are now the target of over 75% of hacking attacks, and it's...
READ
The attention span of internet users is at an all-time low. Mere 8 seconds. Surprisingly,...
READ
The rights to all trademarks, images, videos and logos belong to its exclusive owners. They are being used on this site for reference purpose only. Clients : USA, UK, Europe, BeNeLux, Belgium, Netherlands, Luxembourg, Denmark, Canada, Australia, UAE, Dubai, Italy, Turkey, Germany, Singapore, Japan, France, Brazil, Portugal,Austria, Norway, Sweden, Mexico.