Our Broad-scale Of Mobile App Development Services
Our Mobile App Development Services are not limited to any specific platform, device or even technologies. We offer an application development service for any requirements.
Android App Development
As a Mobile App Development Company, we build exceptional Android applications using cutting-edge technologies and a robust codebase. Our team of Android App Development are highly experienced and skilled. Be it a start-up, SME or a large enterprise, we offer custom packages that suit every kind of business.
Read more
---
iOS App Development
We have a proven record of developing extraordinary tailor-made iOS applications. Our experienced iOS developers try their best to understand the client requirements and deliver the same. They trained me to work with complex codebases and in the most challenging projects. Be it iOS App Development, upgradation, maintenance, consultancy or any service; we make sure it delivered to you without any hassles.
Read more
---
React Native App Development Services
As a leading & foremost Mobile App Development Company, we high speed and secure cross-platform React Native Applications for our clients with our custom React Native App Development Services. Our cross-platform applications help our clients save their money, time, and efforts to build different apps for different platforms.
Read more
---
Flutter App Development
Our Flutter developers create cross-platform applications with significant experience in flutter development with attractive UI and animations and a robust backend codebase. Our tech-savvy developers work with high-end complex technologies like a flutter to create compelling mobile applications.
Read more
---
Progressive Web App Development
Progressive web app development allows the user to use the same codebase for different platforms. It replaces all your platform-specific apps with just one cross-platform app. As a leading & foremost custom Mobile App Development Company, we build apps using progressive development that enhances performance, functionality, and security.
Read more
---
Hybrid App Development
We harness the power of Drupal to develop powerful mobile applications with our hybrid app development services; we provide native app experience and functionalities even on browsers. Having developed Hybrid App Design for many renowned businesses, we promise to deliver beyond your expectations.
Read more
Sectors Of Expertise With Our Mobile App Development Services
As a Mobile App Development Company, we have hands-on experience working with various sectors and adding more and more domains to our list.
01.

Travel & Hospitality

We build applications with extensive features like location tracking, payment, chatbox more to make travel and hospitality services available at your fingertips.

03.

Health Care

With the help of advanced technical tools and our Mobile App Developers, we build apps that establish a stable solution system for healthcare professionals and our users.

05.

Finance

We try to simplify complex finance processes by building applications with secure, simple and easy UI UX, navigation, and assisting our users with financial services.

07.

Education

We try to redefine the perception of learning through our extremely easy to use, fun e-learning websites and applications.

09.

Construction

We build applications to simply real estate problems and bring or down the cost of mediators in the processes.

11.

Entertainment

We have been working with clients in the entertainment Sectors and have created many renowned applications for them. Our applications are strong enough to withstand high traffic without any glitches.

13.

Agriculture

Our applications help our agriculturist increase their revenue and increase their product through our informative web pages about cultivation, pests, and tips for agricultural work.

15.

Productivity

Our productivity apps are built based on various researches and understanding the psychology of users. They designed to enhance the productivity, time management, efficiency and overall performance of our users.

02.

Marketing

Our marketing applications are well-designed and constructed with dashboards, analytics, statistics, campaign management tools, etc. They integrated with various social media tools.

04.

Technology

Our technical website and application projects are designed and developed by our expert coders and developers. Some of our popular technical projects are SaaS, Paas and IT projects.

06.

Social Networking

We build social networking applications with unique designs, chat boxes, profile design etc. Our applications secured with the latest data security tools.

08.

Sports

We build applications and websites for various sports with dashboards consisting of information about the match and live updates. Our apps are faster and are updated every second.

10.

Government

Our government websites and applications are built on highly secure platforms and are created and maintained by our expert teams.

12.

Food

Our mobile applications also used in the food sectors. Many restaurant owners and Entrepreneurs have used our mobile app development service to make the food delivery app.

14.

Transportation

We simplify the transportation and logistics Sectors with a convenient mobile app and can use anytime and anywhere.

16.

Art & Museum

Different artist and museums use our mobile application services for showing their arts and spread knowledge about them to the whole world.

Why Choose Us Over The Other Custom Mobile App Development Companies?
Our clients are our first & topmost priority, and we have been consistently delivering satisfactory results for years. Here are some more reasons to assure you that we are the best custom Mobile App Development Company.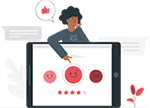 Highly Experienced Developers
We are known for the exceptional quality results that we deliver, and it is our developers who make this happen. Our developers possess high-level experience and have exposure to various Custom Mobile App Development Services. Our developers work for different kinds of clients and have gained immense knowledge about web development. Leverage the talent and skills of our developers to build dream apps for your business.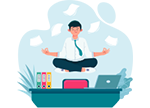 Flexible Plans
As a leading & foremost Mobile App Development Company, we provide an extensive range of flexible and custom Mobile App Development Services. Our plans carefully crafted after extensive research on business types, requirements, budget and other factors. Our clients can choose the preferred package that suits them best and jump into the world of unparalleled Mobile App Development Services.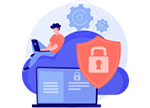 Secure Applications
Data security is one of the extensive & significant concerns of growing businesses. We understand the concerns of our clients and hence take extra measures to ensure data security. We use advanced technical tools and powerful servers to store data. We sign an NDA (Non-Disclosure Agreement) and take complete responsibility for security data.
Frequently Ask Questions
Still have some questions unanswered? Read these FAQS to find out more about us
Why choose NetMaxims for your Mobile App Development Services
A decade of experience in Mobile App Development Services has allowed us to develop a seamless process that ensures productivity and efficiency for developing mobile apps for our clients. With 18+ years of experience and a trustworthy process, we provide the best forward-thinking solutions and offer first-class Mobile App Development Companies.
How to pick a Mobile App Development platform for our business
Before choosing a Mobile App Development platform, you should consider these essential questions:
1. Who is your target audience?
2. What are your user's expectations from your mobile app?
3. What should be your budget for Mobile App Development?
4. Integrations of your mobile app with other platforms?
What are the different type of technologies in Mobile App Development
There are mainly four types in which we categorize the Mobile App Development by the technology we code them: Native Apps, Hybrid Apps, React Native Apps, Progressive Web App (PWA) & Flutter App Development.
How much does it cost for your Mobile App Development Services
The cost of Mobile App Development Services depends on many factors like the development platforms, app complexity, how many features you want, so it is hard to tell you here. You can contact us, and we will give you an estimate for your business.
How long does it take for your Mobile App Development Services
Figuring out how long it takes for Mobile App Development Services depends on various factors like the development platform, the complexity of the design and features, testing and many more.
BLOG
Gone are those days when the web design services process initiated with designing from the...
READ
Mobile app development industry has seen a tremendous hike in recent years. The change of...
READ
The rights to all trademarks, images, videos and logos belong to its exclusive owners. They are being used on this site for reference purpose only. Clients : USA, UK, Europe, BeNeLux, Belgium, Netherlands, Luxembourg, Denmark, Canada, Australia, UAE, Dubai, Italy, Turkey, Germany, Singapore, Japan, France, Brazil, Portugal,Austria, Norway, Sweden, Mexico.