Why Should You Choose Our Back End Development Services?
As a full-fledged Back End Development Service, there are no reasons for you not to choose us. However, some of our features have made us one of the best Back End Development Services.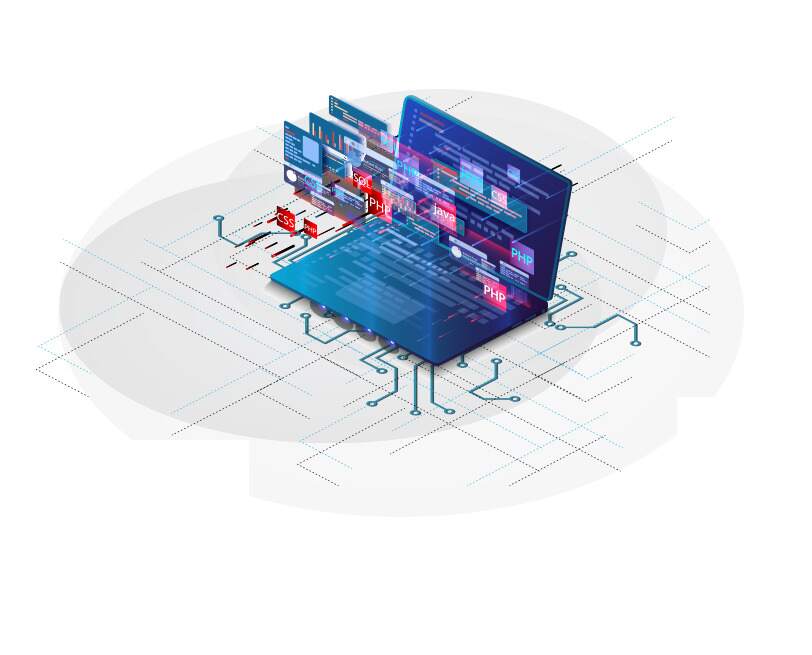 Quality Check & Assurance
As a Back End Service, we prioritise quality over everything else. We carry out multiple testing, bug hunting and fixing, speed tests, and more before delivering our projects. We also offer regular check-ups to keep an eye on the smooth functioning of the websites or applications.
Next-Gen Applications
We have a futuristic approach to building applications and websites. We understand the market, its growth, current and future requirements and build applications that won't be outdated soon. With years of experience in Back End Design and Development, we are now well equipped with an R & D team that works on every aspect of development and client requirements.
Flexible Plans
We understand that not every business is the same, and neither are their needs the same. Hence we offer highly customisable and flexible plans. However, our delivery standard remains the same for every business, be it a start-up or a large enterprise; our solutions are always of great bars.
Secured Apps & Websites
Our dedicated Back End team for managing data and site security for websites and applications ensures our clients 100% data privacy. If any confidential information shared with our team for development, we would sign an NDA form that assures that the data won't be shared anywhere else and will be safe with us.
24/7 Support
'Customer first' has always been our motto. We hate to see our clients stuck with any issue; hence we offer a 24/7 support team that provides quick responses to your problems. Our team of developers constantly update our clients about the project status to make sure the customer is happy with every part of the project.
Latest Work Portfolio
We have chosen to showcase a collection of our work. The Websites & Mobile Applications shown are created by us from the ground up. We experienced a wide range of involvement with our client's work and have managed design, development, consulting, maintenance, graphics, marketing, and everything in between! Please take a moment to view some of our latest work portfolio.
BLOG
Are you considering plastic surgery but hesitant to go through with it? What if there...
READ
According to a Google survey, 65% of customers start their purchasing journey on their smartphones...
READ
The rights to all trademarks, images, videos and logos belong to its exclusive owners. They are being used on this site for reference purpose only. Clients : USA, UK, Europe, BeNeLux, Belgium, Netherlands, Luxembourg, Denmark, Canada, Australia, UAE, Dubai, Italy, Turkey, Germany, Singapore, Japan, France, Brazil, Portugal,Austria, Norway, Sweden, Mexico.