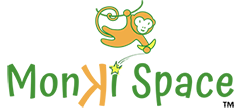 Retail & E-Commerce
Monki Space tailors its eCommerce services to your loving kids. From 1 month to 12+ years, they have enchanting products for all age groups. Is your son an avenger fan? Or does your beautiful daughter loves to collect barbies? Great! You are at the right place. You can customize all the toys like you dreamt of and bring your imagination in reality. Whatever be the need of your child, they can fulfill it.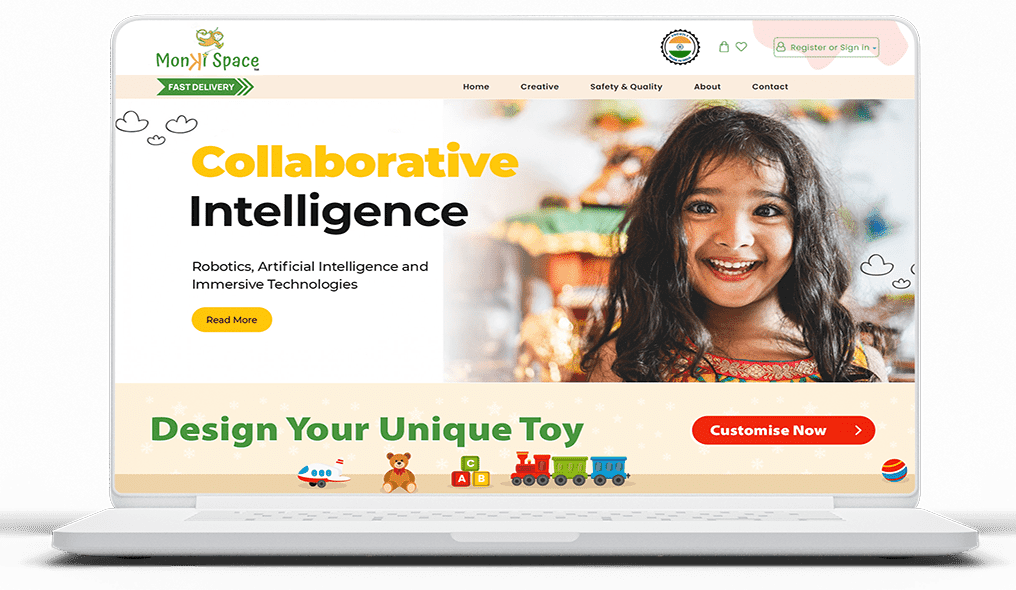 Live Preview

Fully

Responsive

A seamless Website Design Solution tailored to kids.
Optimized disposition for any device, No matter the screen resolution.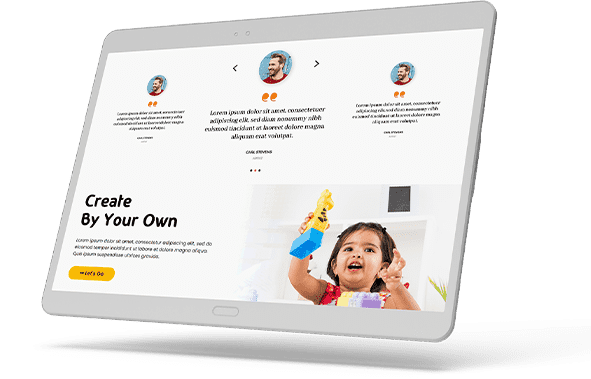 Personalized Toy Customization
Sanitized products with 99% of alcohol
Ultraviolet radiation sterilization.
No use of batteries and magnets
No harmful chemicals.

Multiple Payment Options
Integrated Online Payment Methods
Easy Accessibility Of Phone Orders
Setup Offline Payment Methods
Multiple Payment Options

Seamless Shipping Experience
Limit shipping methods by state, city and zip code.
Live to track the order.
Setup Different Shipping Channels

In-Store Merchandising and Coherent Shopping Experience
In-depth Product Catalogue.
One-click Add To Cart Facility.
Effortless building of shopping cart and private wishlist
Robust Recommendation On Similar Products.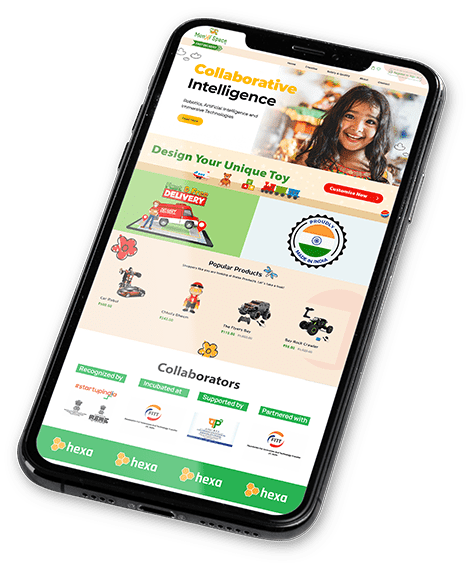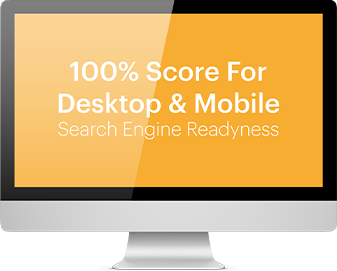 3-D
Custom Toy Design
Excellent functionality to design 3-D custom toys for kids.

Browser
Readiness
The rights to all trademarks, images, videos and logos belong to its exclusive owners. They are being used on this site for reference purpose only. Clients : USA, UK, Europe, BeNeLux, Belgium, Netherlands, Luxembourg, Denmark, Canada, Australia, UAE, Dubai, Italy, Turkey, Germany, Singapore, Japan, France, Brazil, Portugal,Austria, Norway, Sweden, Mexico.