What B2B Website Design Services Do We Offer?
We offer you a myriad of B2B Web Design Services with top-notch quality. Our clients are our most significant assets, and we are dedicated to satisfying their demands and needs regarding websites. Similarly, we understand the importance of customers and the necessity of giving the best website experience for them. Hence, we have developed some incredible B2B Web Design Services that can be custom tailored for your brand or company. We focus on your target customer group and the possible likes and dislikes while building the website.

Custom B2B Website Services
Custom B2B website service implies B2B website services that are specially designed for your enterprise. We analyze needs, goals and your existing website that convert to valuable user experience. All queries and information that your user needs will be readily available on your website at its best functionality. The website will be just in the way that you and your customer desire.

Responsive B2B Website Design
We design your b2b website in such a way that it can be compatible with any device. It can be on a desktop, laptop, tablet, or mobile; we formulated will exhibit a consistent user experience in every place, especially on smartphones. Nowadays, 50%+ of users will be on a smartphone. We furnish a highly compatible responsive website design that allows accessibility from any device.

B2B Landing Page Design
To convert leads into sales, our team can create an attractive landing web page for you. To maintain your website and the experience, we B2B Website Design Agency offers continuous maintenance of the website that keeps it safe and updated for continuously attracting leads for your business.
Major Perks Of Our B2B Website Design
We are determined to generate triumphant tales through our B2B websites. We build every element by keeping this fact carved in our minds. We formulate user interaction and navigation so that they can cultivate a satisfying outcome at the end. Everyone needs happy and satisfied customers. Our client's happiness is our success which is directly linked with their user feedback. Then the cycle is connected; hence, be relaxed because now it's our responsibility to give the website users a pleased and satisfying browsing experience.

Engaging Design
Show your professionalism level by offering a B2B Website Design with high-resolution images and absolutely elegant.

Responsive Design
Your B2B business website follows the latest B2B Website Design trends and is functionally ready for all the devices.

User Friendly
We offer a design that facilitates decision making with user-friendly navigation.
Why We Are Best Choice For Your B2B Website Design?
Your business must provide your audience with an optimal user experience through practicality, navigation, and professional attraction. We know what it takes to build a successful B2B Website that attracts potential customers and leads for you.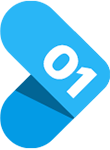 Industry Experience
B2B website should be unique and advanced along with full speed. With our 18+ years of experience, we learned what B2B website design should be. Our experienced developers understand how a B2B buyer will search for business and the significant perks they need to have on the website. We combine our knowledge and skills to give you the most suitable B2B website design service.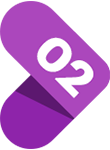 Division Of Team Work
Our success is the result of teamwork. We divide our skilled professionals into specialized departments based on their skills and talent to deliver you the best performance. As a leading B2B website agency, Our team is highly focused on the quality of work and never compromise approach. Our complete dedicated team works towards clients to ensure quality and satisfaction.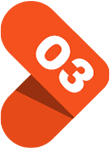 Comprehensive Services
Our B2B web design agency has a comprehensive approach to our services because we know about all your current & future needs from a website development agency. Apart from designing, we extend our services from technology to marketing. We have professionals with knowledge and skills that integrate marketing techniques and the development aspect to bring peace from agency aspects.
Latest Work Portfolio
We have chosen to showcase a collection of our work. The Websites & Mobile Applications shown are created by us from the ground up. We experienced a wide range of involvement with our client's work and have managed design, development, consulting, maintenance, graphics, marketing, and everything in between! Please take a moment to view some of our latest work portfolio.
Frequently Ask Questions
Still have some questions unanswered? Read these FAQS to find out more about us
Will my B2B Website Design be search-engine friendly
Yes, your whole B2B Website will be search engine friendly and will be optimised according to the search engines' requirements.
Do you provide hosting & Web Design Services
We do provide B2B Website Design according to your business needs. NetMaxims provide you with a third-party hosting that we will choose which is best suited for your industry and security of your website.
Would I be able to update the website content of my B2B Website
If the website is designed with a content management system (CMS), you can access your admin and change the content according to your needs, but it is designed without a CMS; NetMaxims can update the HTML Pages for you.
Who Owns the website after the B2B website designing is done
You will have the full admin support and rights of your website; we don't own anything.
BLOG
WordPress sites are now the target of over 75% of hacking attacks, and it's...
READ
The attention span of internet users is at an all-time low. Mere 8 seconds. Surprisingly,...
READ
The rights to all trademarks, images, videos and logos belong to its exclusive owners. They are being used on this site for reference purpose only. Clients : USA, UK, Europe, BeNeLux, Belgium, Netherlands, Luxembourg, Denmark, Canada, Australia, UAE, Dubai, Italy, Turkey, Germany, Singapore, Japan, France, Brazil, Portugal,Austria, Norway, Sweden, Mexico.