IMPACT
Radico is better able to market its product, satisfy millennial and present itself as a company eager to use emerging technologies to help its customers.
Future
NetMaxims and Radico have developed mutual respect along the app design process. Consequently, we are working on redesigning their website, developing it into an eCommerce store, and implementing Try-on Look functionality on the web as well. We are also making it SEO-friendly to help their marketing team increase the brand's visibility in Google rankings and gain organic traffic.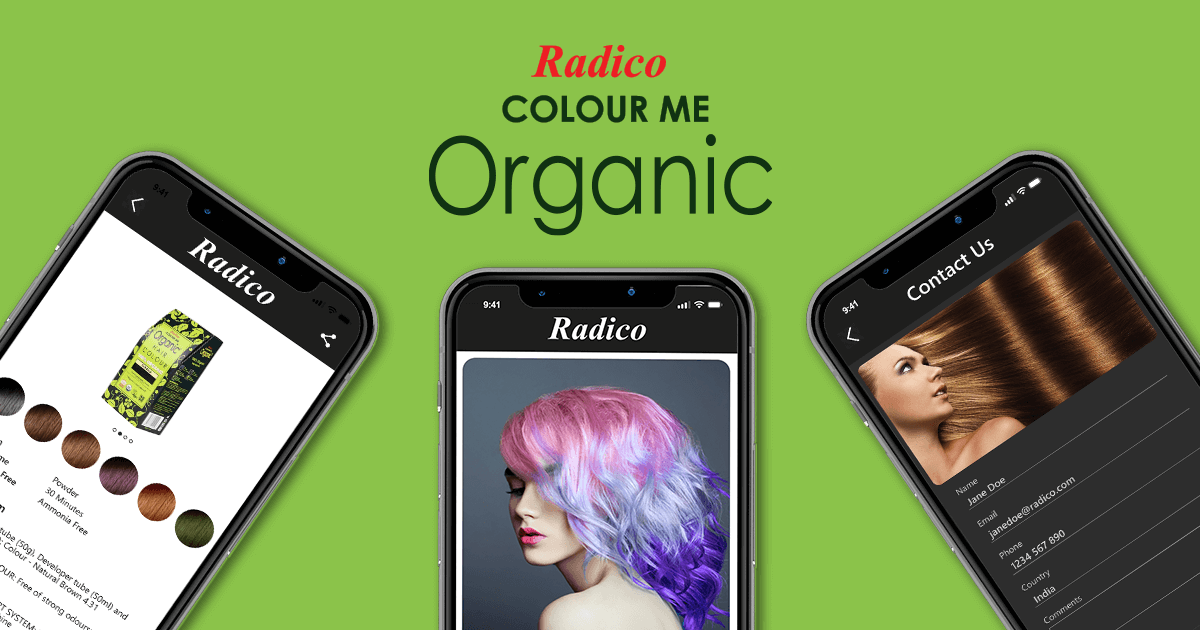 Radico Hair Color app

allows customers to try different looks quickly and make more informed decisions.
DISTINCTIVE FEATURES
Virtual try-on
Intuitive AR experience
Consistent User Experience