IMPACT
75% less delay in reaching to customer's place.
20% more jobs done in a single day.
Better coordination between technicians and managers.
The Future
Our team is working on discovering and implementing more useful features to make business more seamless. One of these is thorough reporting. For instance, Upstate amusement installs vending machines of various brands like Pepsi. Currently, our team is developing a module to record the frequency of issues in a specific brand's machine and export the data to that brand.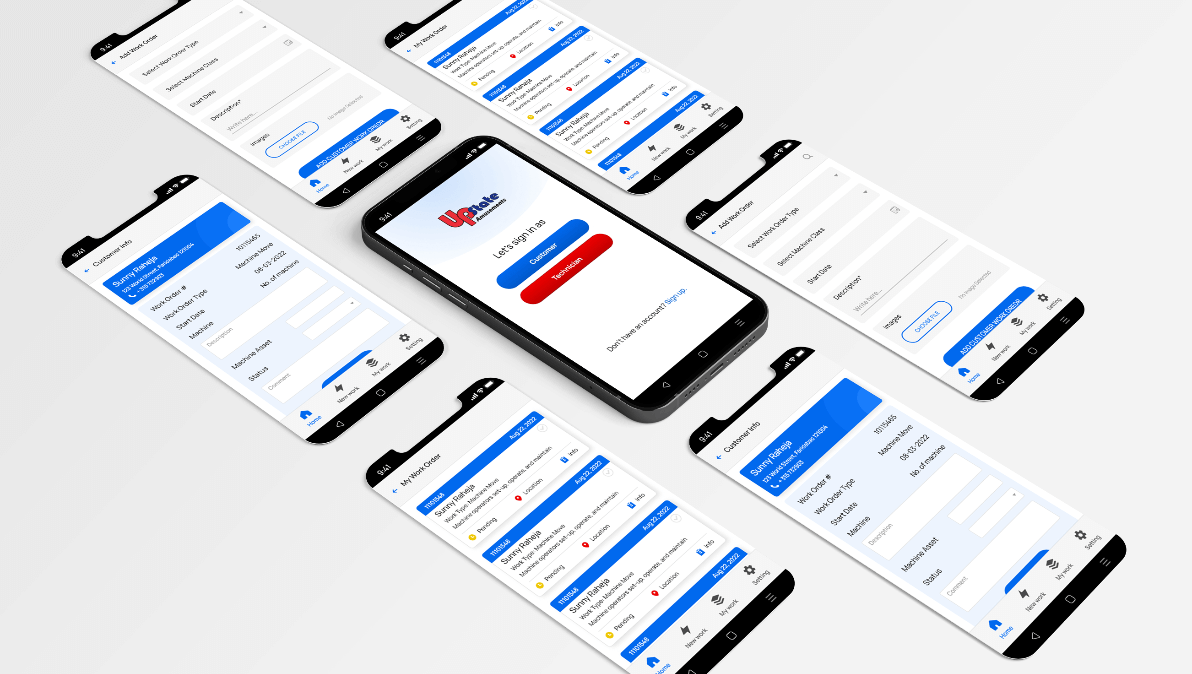 Upstate - Custom app to
automate

on-field management
DISTINCTIVE FEATURES
Dashboard
Create work orders
Search work orders
Job Scheduling
Reporting
Call center management
Smart notifications